Anjo Insurances was established in 1928 by Francis Anjo when he added the insurance agency to him and his father John Anjo's existing retail and wholesale business after he recognised the reality of the islanders' vulnerability to natural disasters and the advent of motor vehicles becoming more accessible and requiring motor insurance.
Today, Anjo Insurances forms part of a group of companies under AWH Holdings Ltd, the shareholders all of which are Antigua nationals of several generations who serve the people of Antigua and Barbuda in the private, mercantile and insurance sectors.
Originally housed on High Street and then Long Street, the Insurance department soon grew as more and more citizens not only recognised the need for the services but were also aware of the legacy of trust and honesty that became synonymous with the Anjo brand. The company eventually moved to its present main location at Woods Centre in 2000.
Today we take pride in being the ONLY insurance agency on the island with 3 Branches located in the Woods Centre, Jolly Harbour Commercial Centre and in the Hawkins Building on Falmouth Main Road.

Photo of the Old John & Francis Anjo Building on High Street established in 1890
Anjo Insurances began as agents for Caledonian Insurance and then the Atlas Insurance Company, both out of the UK. At that time, larger properties were covered under Atlas. But when reorganisation took place in the UK, these companies became part of the Guardian Royal Exchange Group in the 1970s, which Anjo Insurances then represented. In the coming years, however, as business in the Caribbean grew, there was a call for indigenous companies to be formed, to which, islands such as Barbados, Jamaica, and Trinidad took the lead. Foreseeing the changing tide, the Guardian Exchange Group encouraged the formation of United Insurance Company in Barbados, which was established in 1979. This company amalgamated the agencies of The Royal Insurance Co. and The Guardian Royal Exchange in Barbados. In 1984, The Guardian Royal Exchange encouraged their Antiguan agents, Anjo Insurances, to switch from their company to United Insurance now Massy United Insurance, of which they were still agents. Today, outside of Barbados, Anjo Insurances is the largest agency for Massy United Insurance in the Caribbean who are members of the Massy Group, one of the largest and most successful conglomerates in the Caribbean with over 60 subsidiary companies.
Massy United Insurance is a regional insurance industry leader based on financial strength stability and reputation. With a network of agencies and branches spread throughout 18 regional territories, they provide the diversification and strength you can depend on. Massy United is rated "A-(Excellent) by the international rating agency A M Best Company, the oldest and most experienced rating agency in the world. Best's ratings represent the current and independent opinion of a company's financial strength and ability to meet obligations to policyholders. The rating is assigned after an extensive quantitative and qualitative valuation of a company's financial strength, operating performance and market profile. They have boasted this rating for 11 consecutive years.
Superior Protection and Service
In this changing world, we know our customers need a new kind of insurance partner. A partner who will use all of their insurance resources to meet your insurance needs. At Anjo Insurances the commitment to help you satisfy those needs starts right now!
Arguably the firm with the friendliest staff and the fastest claim service in the business, we are quick to respond to the needs of our clients. Our claims service has been tested many times in the past and each time it has performed superbly in settling our client's claims. Massy United superior protection through its comprehensive range of policies backed by the highest quality re-insurers lends to this.
We also represent Sagicor Life Inc. Through this affiliation, our agency can supply all your insurance needs, by providing you with a quote for individual and family Life and Health policies as well as group health policies for your business needs.
Anjo Insurances has almost 90 years of experience in providing Antigua and Barbuda with reliable, quality and expedient insurance services, come experience the peace of mind that others enjoy through us. Remember, Having Good Insurance pay$….seriously!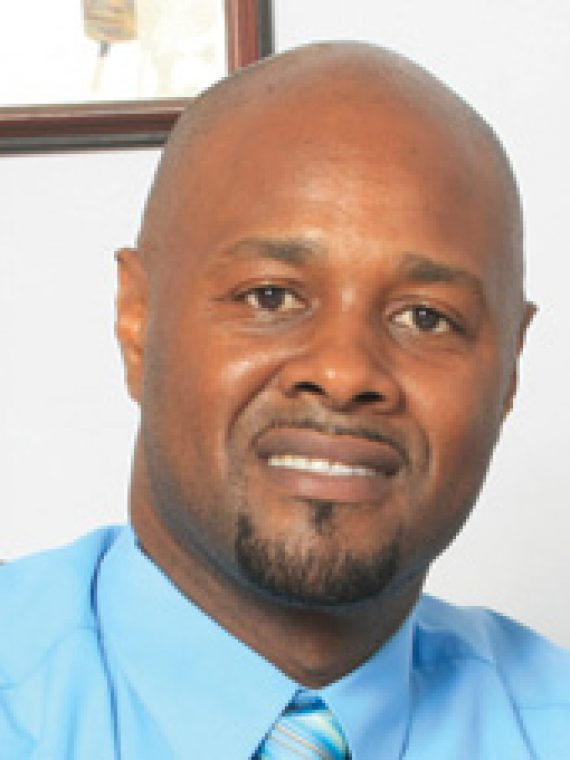 Harry S. Hobson
Claims & Office Manager
Tel: (268) 480-3058
Fax: (268) 480-3064