In 1928, Francis Anjo established Anjo Insurances, expanding the family business into the insurance agency, which was a wise move as he foresaw the vulnerability of the islanders to natural disasters and the increase in accessibility of motor vehicles, which in turn required motor insurance.
Anjo Insurances started off as agents for Caledonian Insurance and later for Atlas Insurance Company, both hailing from the UK. At that time, the Atlas company covered bigger properties. However, due to a reshuffle in the UK, these companies became part of the Guardian Royal Exchange Group in the '70s, and Anjo Insurances became their representative.
As business in the Caribbean flourished in the following years, local companies such as those in Barbados, Jamaica, and Trinidad gained traction, leading the call for indigenous insurance providers. As the Guardian Exchange Group anticipated the shift in dynamics, they promoted the establishment of United Insurance Company in Barbados, which came to be in 1979. This company consolidated the agencies of The Royal Insurance Co. and The Guardian Royal Exchange in Barbados. By 1984, The Guardian Royal Exchange had encouraged their Antiguan agents, Anjo Insurances, to transition from their company to United Insurance, then to Massy United Insurance, and now to CG United, of which they are still agents.
Today, Anjo Insurances is a part of AWH Holdings Ltd, a group of companies comprising Antigua nationals of multiple generations who continue to serve the people of Antigua and Barbuda across various private, mercantile, and insurance sectors.
Starting out on High Street and later relocating to Long Street, the insurance department expanded as more citizens recognized the need for their services, while the Anjo brand built a reputation synonymous with trust and honesty. In 2000, the company moved to its current main location at Woods Centre.
We're proud to be the sole insurance agency on the island with three branches – situated in the Woods Centre, Jolly Harbour Commercial Centre, and the Hawkins Building on Falmouth Main Road – a testament to our commitment to serving our clients wherever they may be.
In this ever-evolving world, we understand that our customers require an insurance partner that's one-of-a-kind. One that can leverage all their insurance resources to cater to your specific insurance requirements. At Anjo Insurances, we're fully committed to ensuring that you're completely satisfied with our services – starting right now!
We pride ourselves on having the most affable team and the swiftest claims service in the industry. Our clients' needs are our top priority, and we're always ready to offer speedy solutions. Our claims service has been tried and tested on numerous occasions, and it has always surpassed our clients' expectations. Massy United offers top-notch coverage through its vast range of policies, backed by re-insurers of the highest quality.
We're also proud to represent Sagicor Life Inc. This affiliation allows us to cater to all your insurance needs, from individual and family Life and Health policies to group health policies that cater to your business needs.
With almost 90 years of experience providing Antigua and Barbuda with dependable, quality, and prompt insurance services, Anjo Insurances guarantees you'll have peace of mind – just like our other clients. After all, having good insurance pays…Seriously!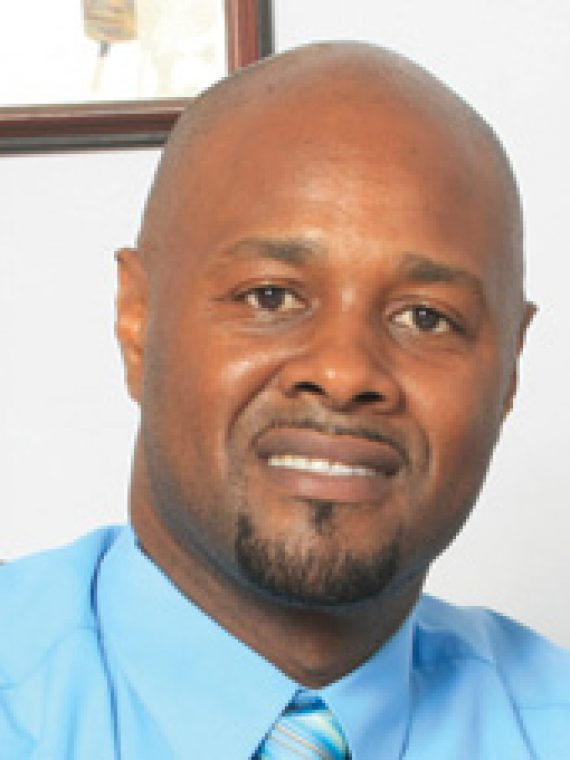 Harry S. Hobson
Claims & Office Manager
Tel: (268) 480-3058
Fax: (268) 480-3064